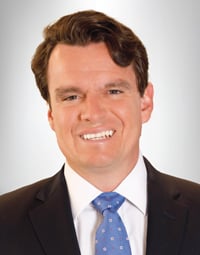 Rich Caldwell
VP, Finance & Underwriting
Rich Caldwell currently serves as HRA's Vice President of Finance and Underwriting. He brings to the company 15 years of experience in the property-casualty insurance industry with a primary focus on medical malpractice.
Prior to joining Health Risk Advisors in 2016, Mr. Caldwell was a senior director in the global insurance services group practice at FTI Consulting, Inc., a global business advisory firm.  However, his career began at Veris Consulting, Inc.
Throughout his career, Mr. Caldwell's service has focused on property-casualty and life insurance industries. His experience includes healthcare systems underwriting and pricing, financial modeling, statutory financial reporting, forensic accounting, litigation consulting, and internal auditing.
Mr. Caldwell holds a Bachelor of Business Administration degree in accounting, and a Master of Accounting from the College of William and Mary, Mason School of Business. He is a Certified Public Accountant (CPA) serving on the audit committee of the Visiting Nurse Association Health Group, a non-profit home healthcare provider based in New Jersey.