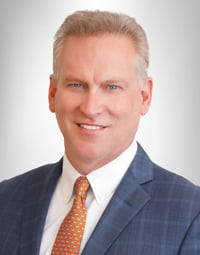 Fred Danback
SVP and CIO
Fred Danback is senior vice president, chief information officer, and chief information security officer, responsible for HRA's information technology strategy and operations. Mr. Danback leads the machine learning and artificial intelligence strategy and execution for HRA with a focus on creating industry leading insights to reduce medical malpractice liability and improving patient care.
Mr. Danback has over 30 years of experience in the insurance industry. Before joining HRA, Mr. Danback was senior vice president and chief information officer of Tokio Marine Management, the United States operation for Tokio Marine Nichido Fire, a global property and casualty carrier. Earlier, he was managing principal and chief information officer for Integro Insurance Brokers, and served as the head of global technology architecture with XL Capital and NAC Reinsurance.
Mr. Danback received a Bachelor of Business Administration degree magna cum laude in international management from Pace University. Mr. Danback is a certified information systems security professional having received his CISSP designation.