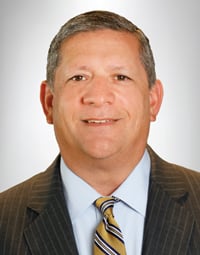 Duane Perricelli
Vice President, Insurance Services
Duane Perricelli is HRA's Vice President for Insurance Services. He is an insurance executive responsible for the risk identification and placement of domestic and international programs. In this role, he optimizes coverage, costs, and claim settlements, meeting risk transfer strategies for hospitals, long-term care, and social service clients.
Mr. Perricelli directs the department's risk management information system that manages client exposure and the certificate database. This ensures compliance with policies, terms, and conditions.  He directly manages the healthcare systems for two of our largest portfolios encompassing risk management and advisory services working with the hospital's risk and finance teams.
Before joining Health Risk Advisors, much of Mr. Perricelli's career was spent at top-tiered brokers such as Marsh & McLennan and Alliant with large account management and sales operations leadership roles, respectively.
He holds a Bachelor of Science from Fairleigh Dickenson University.