HRA Virtual Conference Series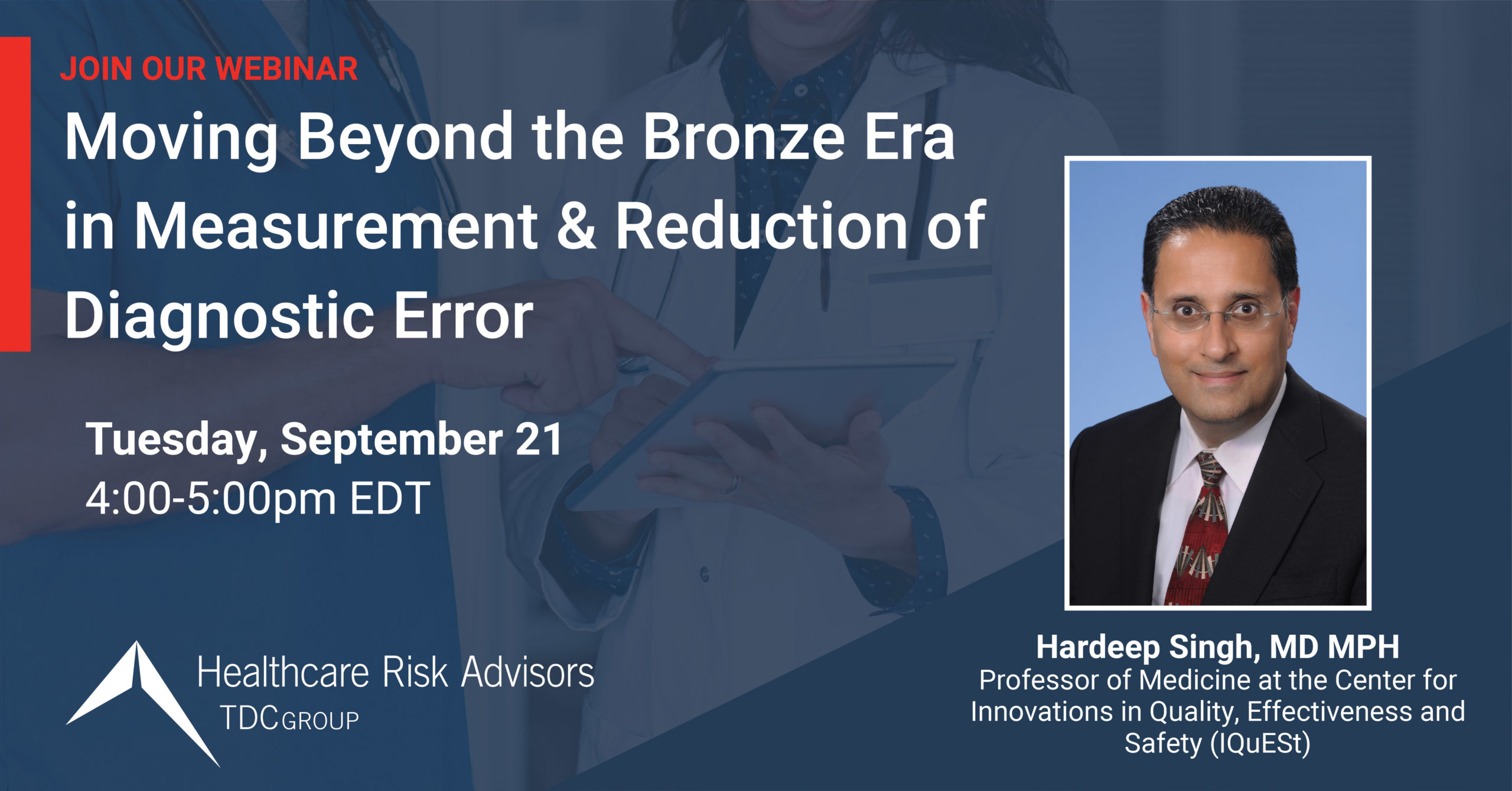 Moving Beyond the Bronze Era in Measurement & Reduction of Diagnostic Error
September 21st, 4:00pm – 5:00pm EDT
In this webinar we will sit down with Hardeep Singh, MD MPH. Hardeep Singh, MD MPH is a Professor of Medicine at the Center for Innovations in Quality, Effectiveness and Safety (IQuESt) based at the Michael E. DeBakey VA Medical Center and Baylor College of Medicine, Houston. He leads a portfolio of multidisciplinary patient safety research in improving the use of health information technology and reducing diagnostic errors.
---
Missed A Webinar?
Click the links below to watch any previous webinars on demand!
COVID & NY Healthcare Providers: Are we protected?
We've learned a great deal about healthcare worker well-being from our 3 million dollar NIH R01 series of RCTs, completed in April 2020 – in this session we will share some of the surprising, engaging and useful evidence and strategies for busy and exhausted providers.
Bite Sized Coping During Times of Uncertainty
In this webinar we sat down with Bryan Sexton, PhD to discuss his wisdom of frontline caregivers through rigorous assessments of safety culture, teamwork, and workforce resilience. His research instruments have been used around the world in over 3000 hospitals, in 30 countries.
Healthcare's Digital Revolution: (Finally) A Time for Optimism
In this webinar we spoke with Bob Wachter, MD, the Professor and Chair of the Department of Medicine at the University of California, San Francisco (UCSF). The department leads the nation in NIH grants and is generally ranked as one of the best in the U.S. He is author of 300 articles and 6 books.
Talk to one of our experts today.
Want to learn more about our solutions or have a question? Feel free to fill out the form and we will be in touch to help answer any questions you might have.​